So what do you think of my new look? My amazing sister in law (AR Originals) can be thanked for that awesomeness. She designs logos, websites, business cards..you name it. (And is also a photographer) If you have a blog or are in need of any of these you should definitely check her out. Below are some of the other logos that she's done:
Logos:
If you'd like to contact her, you can do so through
Facebook
or her
Website
.
_________________________________________________________________________________
Now, for a giveaway...I had some alligator clips, grippies and ribbon from my sponsor
Shop Thinking of U
that I turned into a few little girl bows... There are four clips and they all are perfect for fall. Here's a picture of the ribbon I used: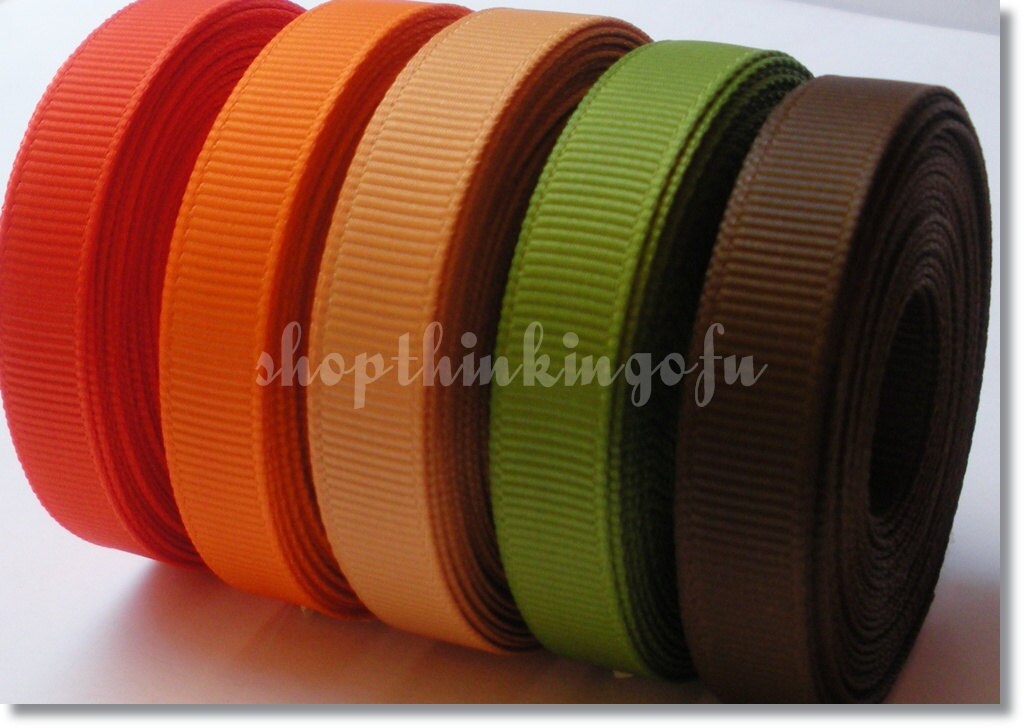 Perfect for fall right?!
And here are the bows...
Three of them have a bow on them (and buttons) and one is just plain green. Sooo...do you have a little girl? Know a little girl? Think you are a little girl? Either way you should enter this contest (US entries only please!) Enter below...and good luck!
a Rafflecopter giveaway