So a special little girl I know is about to turn one in just a few days and I decided to make her a puff quilt. I've never done anything like this before so we'll see how it goes. I'm not finished yet but I thought you guys would like to see the progress I've made so far.
The colors in her room are grey and yellow so I thought it would be nice if the quilt could match her bedroom. I purchased the three coordinating colors (they are coordinating right?!) at Joann's. I got 3/4 of a yard of each one. The grey fabric is for the backing and I also purchased some thin white fabric to go on the backs of each square (this isn't visible so it doesn't really matter what you get) The quilt is going to be 40 inches by 40 inches (100 squares total). I cut out 100, five inch squares from the three coordinating fabrics and 100 4 inches squares out of the white fabric. (Tip* I think if I make this into more than a one-time thing it would be wise to invest in an automatic fabric cutting machine. Cutting out 200 squares is a tedious task!!)
After all the squares were cut out I pinned one of the 5 inch squares to one of the four in squares
I pinned and sewed around three of the sides and then filled the square with a handful of poly-fil before sewing the fourth side. Since the 5 inch square is bigger than the four inch square there is enough room for the poly-fill. Below is what two squares that are finished (and then sewn together) look like
So, three down and 97 to go! Stay tuned next week to see how it turns out :)
______________________________________________________________________________
Also, don't forget to enter for a chance to win on Five Dollar Friday! This weekend I did some thrifting and found some great finds for under $5! All you have to do to win is share a link to last Fridays' Blog (6/22) in the status section of your facebook page and then let me know that you did. Good Luck!! You have until Thursday at midnight to enter.
Also, check out the below link to view more great ideas.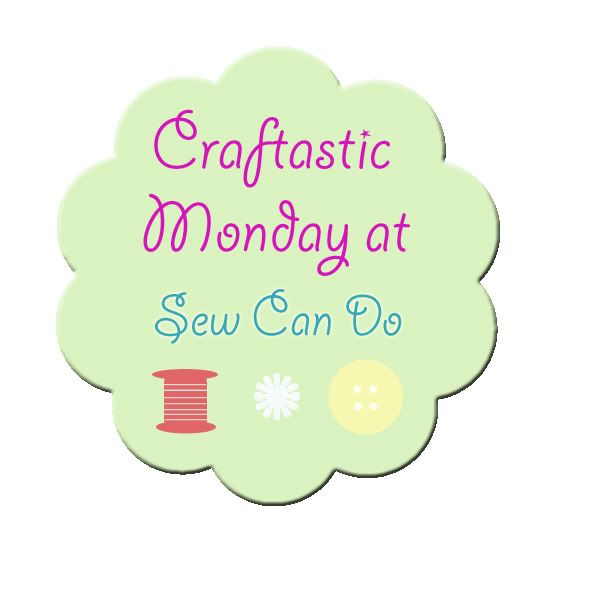 © 2012 - Lindsey Ralls - All Rights Reserved